Related articles
Buying veteran horse insurance
Buying horse trailer insurance
Claiming on your horse insurance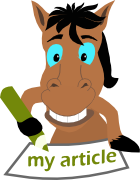 Equine Insurance for
Loaning a Horse
Horse owners may choose to loan out their horse due to lack of time, lack of funds or for other personal circumstances. Owners need to think carefully about the agreement between themselves and the loaner and ensure that the horse is still protected by insurance. If you loan or ride a horse that you don't own you need to ensure that you are covered and the horse you ride has adequate cover.
Who is responsible?
If you loan a horse it would be wise to have a contract between the horse owner and yourself which states what the owner and loaner of the horse is responsible for. You can download a sample loan agreement from the British Horse Society website
Insuring a Horse on Loan - The Owner
The arrangement / contract between horse owner and loaner needs to be clear on who pays for the insurance premium.
TOP TIPS
*) Include the cost of the horse insurance premiums in the loan fee, which allows you to retain full control of the horse insurance policy.
*) Notify your insurer that the horse is going on loan and from what date this will commence. If you fail to communicate this change in circumstances, claims are likely to be void.
*) Ensure that the horse insurance policy covers death of the horse and be very clear with the insurer on who receives the benefit.
Most equine insurers will also allow owners to change the horse insurance policy to a joint policy between owner and loaner.
Insuring a Horse on Loan - The Loaner
Make sure you are clear on your responsibilities for the horse you are loaning, if the owner pays for the insurance policy ask for a copy.
TOP TIPS
*) Check on your loan agreement whether you are responsible for disposal of the horse in the event of its death. If you are, try to make sure that this is covered by the insurance policy.
*) If the owner is responsible for the horse insurance, make sure you take out adequate riding insurance to cover yourself and the horse in emergencies.
*) If you are responsible for paying the horse insurance premium, set up a monthly direct debit with the insurer to avoid missing payments.
*) Choose to pay the premium monthly rather than annually, this will help to reduce any financial loss or restrictions if you have to cancel the policy.