Created June 2012. Includes live visitor responses.
Likelihood of claiming on
your horse insurance
If horse owners had a crystal ball to see future vet bills and incidents involving their horses, decisions regarding insurance would be easy. However, we have to make our decisions based on educated guesses and affordability.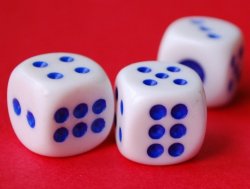 How insurers assess your likelihood of claiming
Insurance is all about risk, the higher the risk of you claiming on your insurance, the higher your premium will be. Insurers calculate a customer's risk based on the information provided in a quotation request.
Example variables that could affect horse insurance premuims include:
Breed - a native cob may be deemed a lower risk than a warmblood due to the cob's temperament and its 'hardiness'.
Age - youngsters may be considered a higher injury risk, while veterans may be a higher risk for illness.
Value - the more a horse is worth, the more an insurer may need to pay out.
Living conditions - a stabled horse may be deemed by the insurer as lower risk compared to a horse who is turned out with other horses because there is a higher risk of injury from kicks etc.
Use - a horse used for cross country will be deemed a higher risk than a horse used for hacking out.
Additional cover - whether you want to be covered for theft of tack, personal accident, public liability, loss of use etc.
How often do people claim
We asked our visitors to tell us about costs they have incurred which could have been covered by an insurance policy.
You can see a summary of the results in the right hand column.
Remember that a single claim could be worth more than many years of insurance premiums.
Guide to buying horse insurance

Incurring insurable costs
We asked if / when horse owners incurred costs that could be insured against.
The number of horse owners that incurred vet fees over £500 for a single condition:
Within 1 year, 19% (82 of 443)
Within 2 years, 31% (123 of 402)
Within 3 years, 39% (148 of 375)
Within 4 years, 46% (161 of 353)
Within 5 years, 50% (166 of 334)
Within 6 years, 54% (165 of 308)
Within 7 years, 56% (170 of 301)
Within 8 years, 59% (167 of 283)
Within 9 years, 60% (157 of 262)
Over 10 years, 67% (171 of 256)
Have your say,
Have you incurred costs that were (or could have been) insured against?
Answer a few questions to help us understand how often horse owners experience insurable costs.

sarah from surrey
23/07/12 07:16
Owned horses for 20 years
Had vet fees over £500 for a single condition within 1 year
Had a horse aged 16 or younger die due to accident or illness within 2 years


Jessie Bowling from Suffolk
22/07/12 22:27
Owned horses for 12 years
Had vet fees over £500 for a single condition within 3 years


Helen from Whalley
22/07/12 21:10
Owned horses for 3 years
No large vet costs, horse deaths due to accident / illness or tack thefts

jessica hand from worksop
22/07/12 20:13
Owned horses for 3 years
No large vet costs, horse deaths due to accident / illness or tack thefts

JocelynBennett from glos
22/07/12 16:29
Owned horses for 10 years
Had a horse aged 16 or younger die due to accident or illness within 4 years