Related articles
Buying veteran horse insurance
Buying horse trailer insurance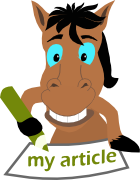 Claiming on Your Horse Insurance
Horse owners take out horse insurance to give them a financial 'safety net' should they be faced with high vet bills or the loss of an animal through theft or death. It is therefore important for horse owners to understand the process of making a claim on their horse insurance in order to avoid hold ups and frustration.
Will my horse insurer pay out?
This is usually the primary consideration when horse owners shop around for horse insurance. Their main priority is to find a reliable horse insurer who will provide a friendly, efficient and fair claims service when needed. When horses are ill, injured, destroyed or stolen, horse owners don't want and shouldn't have to go through further stress and anxiety when making an insurance claim. One way to avoid this is to shop around for the best insurer for your horse and your circumstances.
5 top tips when shopping around for good horse insurers
1) Get quotes from a minimum of 3 horse insurers.
2) Ask around on horse forums and ask other horse owners you know about their experiences with the equine insurer.
3) Use Equine Compare to easily compare horse insurers and get tailored quotes.
4) Take a look at the horse insurer reviews on Equine Compare to see how customers have rated the equine insurers on choice, value, service and claims.
5) For each quote, look carefully at the policy terms and conditions and decide whether the limits and conditions will suit your needs and circumstances.
Making a Claim
Step 1
Horse owners should notify their insurer as soon as they know they want to make a claim.
Step 2
The insurer will then send you a claims form for you to complete. If your claim is for vets fees, your vet will also need to fill parts of the claims form in. Ensure that you read the form carefully before filling it in and be accurate with your information so that the claim isn't delayed.
Step 3
Send your claims form back to your insurance company. If you are sending documents such as vets bills try to send a copy rather than the original, always keep a copy for your own records.
Step 4
Your insurer will process the claim and should keep you informed of the progress. Some insurers such as Petplan, allow customers to log in to their website to check the status of their claim. Insurers may also contact you for further information or clarification regarding your claim.
Step 5
Once you claim has been processed and validated, you will receive a cheque for the amount you are due.
The point at which you pay your excess will vary depending on the insurer, it may be required up front before the claim is paid out, or it may be deducted from your payout cheque.
5 top tips for hassle free claims
1) Choose a horse insurance policy which fully covers you for at least the essentials of vet bills, death and theft.
2) Carefully read the terms of your insurance so that you know what you are covered for and the financial limits to your cover.
3) Always ask for copies of vet bills, reports and receipts. It is good practice to keep all paperwork and may be needed when you make a claim.
4) Know what your excess will be for claims and have enough money stashed away to cover the excess in the event of a claim.
5) Photocopy your claims and any other documents such as vets bills, in case the paperwork is lost in the post or is mislaid by the insurer.