Related articles
Buying horse trailer insurance
Claiming on your horse insurance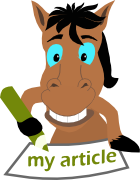 Buying Veteran Horse Insurance
Horses are now living longer, healthier lives due to improved nutrition and a greater understanding of how to care for older horses. The general classification of a veteran horse is from 15/16 years upwards, which is when many equine insurers place them into a veteran horse category.
Buying Veteran Horse Insurance is similar to buying horse insurance for a younger horse, except there are added considerations to account for. Whether your existing horse insurance policy is switching to a veteran horse policy or you have purchased a veteran horse, you need to look into various insurers and their policy terms in order to be adequately covered for the future.
Factors to consider when buying Veteran Horse Insurance:
Horse Age Limits
Choose an insurer who does not put a limit on the age of the horse, some insurers may refuse to insure horses over a certain age which will then leave you at risk when your horse reaches this age. The majority of horse insurers on Equine Compare offer veteran horse insurance with no upper age limit.
Vets Fees
Check to see if the insurer includes illness within their vets fees cover, the mature horse can be more susceptible to illness so this ideally should be included in the policy.
Alternative Therapies
Older horses often suffer from aches and pains such as arthritis and problems with joint mobility. Alternative therapies such as Equine Massage and Acupuncture can help alleviate these problems for the old horse. When you are buying mature horse insurance check that it covers alternative therapies and which therapies this includes.
Death of Horse
Insurers should cover the mature horse in the event of its death, this is likely to be accidental death rather than death by illness or natural causes. Look into the policy terms to see what each insurer covers you for and also check to see if disposal costs are included as these can also be expensive. The last thing you need at such an upsetting time is the added worry of covering costs.
Compare Insurers
Equine Compare can help you find a suitable veteran horse insurance policy by allowing you to compare insurers side by side. Always carefully check the policy terms and conditions before you sign up for a horse insurance policy to make sure that the policy provides you with adequate cover and value for money.