Related articles
Buying veteran horse insurance
Claiming on your horse insurance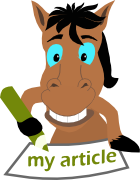 Buying Horse Trailer Insurance
Equine insurers offer policies to cover horse trailers, horse boxes / lorries and horse drawn vehicles. It is always best to narrow your comparison down to a few equine insurers who offer these policies and then approach them to get a tailored quote.
It is not yet a legal requirement to purchase trailer insurance as most car insurance policies cover you for 3rd party liability while the trailer is attached to the vehicle (best to check your car insurance policy to be safe). However, this law is set to change in the near future soon to require horse trailer owners to take out a horse trailer Insurance policy to cover the trailer separately.
It is strongly recommended that if you own a trailer you should take out horse trailer insurance to cover you for the following:
Theft of the trailer
Its an unfortunate fact that a large number of horse trailers are stolen every year in the UK. Many ant-theft and recovery devices have been introduced to the market to help prevent the theft of horse trailers, read our Secure Your Horse Trailer article for more information. Having horse trailer Insurance means that you have piece of mind that if your trailer is stolen you will get some or all of the money to replace it. Insurers do however require you to adhere to specified security requirements in order to be eligible for a claim, e.g. Keeping a wheel clamp on the trailer when its not in use. You need to read these requirements carefully before taking out a policy and make sure you adhere to them. If you fail to adhere to the insurers requirements when you do need to claim for theft of your trailer, it may be declared void and you will receive nothing.
Accidental damage to the trailer
Extreme weather conditions, bad driving or a traffic collision can be the cause of accidental damage to your horse trailer. Trailer repairs can be expensive and if you buy another trailer as a replacement you are looking at thousands of pounds. Check that your horse trailer insurance covers accidental damage and double check the terms and limits of the cover. Most insurers will repair or replace the trailer at its market value.
Fire damage / destruction
Most horse trailer insurance policies include fire damage or destruction by default but do check with the insurer to make sure that if your trailer is damaged or destroyed by fire, you can claim back all or some of the cost to buy a replacement.
Public liability
Be aware that you are susceptible to claims from 3rd parties for any damages and costs, which may be caused by your use of the trailer. Your horse trailer insurance policy should include Public Liability to ensure you are covered. This could be something as trivial as a bystander helping you load your horse at a show and accidentally cutting themselves on the trailer, this could result in the person officially claiming against you for damages. For piece of mind, always get covered for Public Liability, the UK now follows the USA trend of where there's blame there's always a claim, so make sure you cover yourself.