Related articles
Buying veteran horse insurance
Buying horse trailer insurance
Claiming on your horse insurance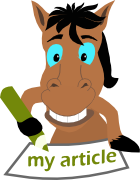 Buying Horse Insurance
Owning a horse can be expensive, with horse owners not only regularly buying horse feed, paying farrier costs, buying horse bedding and much more, they also have to consider higher costs such as vets fees. Horse riding is classed as a high risk sport so it is highly recommended that horse owners and horse riders take out horse insurance and rider insurance to cover potentially large vets fees, medical costs and even legal fees.
Horse Insurance can help to give horse owners piece of mind and financial security. However, buying horse insurance can be daunting, with so many horse insurers offering so many different policies. Horse owners can use Equine Compare to compare horse insurance in order to choose the best insurer for them and the most appropriate insurance policy. The site allows horse owners to view horse insurance policies side by side in a clear and simple table of results. The results can also be filtered according to the needs of the horse and horse owner. Here are some factors you may want to consider when you compare horse insurance:
The age of your horse
Horse Insurers have their own rules for the age of the horse for their standard horse insurance policies and their veteran horse insurance policies. As a general rule of thumb, horses aged 16 or over are considered to fit into the veteran horse category, they will therefore need a veteran horse insurance policy. The Equine Compare Horse Insurance table shows both standard horse insurance and veteran horse insurance policies according to the age of the horse.
What will your horse be used for?
Horse owners have to declare to the insurers the level of riding / work the horse will be asked to do. This may greatly determine the policy terms and cost of the horse insurance. The insurers may place the horse in a horse insurance category such as unaffiliated, affiliated or competitive, these categories vary between horse insurers.
The value of your horse
Horse owners can pay a thousand pounds to tens of thousands of pounds for a horse, depending on what level of riding and breed line they require. Horse Insurers base the cost of the horse insurance policy on the value of the horse. This is why Equine Compare doesn't display the cost of the horse insurance premiums within the results table, there are just too many factors to consider. Horse owners really do need to obtain a tailored quote from the horse insurers to make sure that the insurance is the best for their own circumstances. The general rule of thumb is that the higher the value of the horse, the higher the insurance premium will be.
Do you see trouble ahead?
Horse owners should use their common sense when buying horse insurance, so if you have purchased a quiet cob that is a bit of a plodder, there will be a lower insurance risk than if you were to buy a young Thoroughbred who hasn't been backed yet! You need to judge how much cover you think you will need and add on any extras that aren't covered in a standard policy. For example, some lower priced / basic horse insurance policies don't include cover for vets fees but you have the option to add these on to the horse insurance policy at an extra cost. This would be advisable, especially if you own a 'high risk' horse such as a youngster, you may be faced with a huge vet bill you can't afford to pay if there is an accident or even be sued by a third party if your horse causes damage to them or their property. Please do remember that you never know what's going to happen and you need to get that balance right for not being over insured but ensuring that your horse insurance provides you with a financial safety net that suits your circumstances.
Top Tips for Buying Horse Insurance
1) Consider horse insurance policies that cover public liability as this will cover third party claims against your horse.
2) Check the excess for your policy and save enough money to cover that excess if an incident occurs.
3) Check to see if you as the rider of your horse will be covered for dental / medical / disablement in the event of an accident, but be warned this may be limited to accidents involving the insured horse only and may exclude any other horse you come into contact with. See Riding Insurance for a separate riders insurance policy.
4) When you compare horse insurance using the Equine Compare table, narrow your results down to a few horse insurers, then click to get a quote, which will be tailored to your circumstances. Check to see if you get a discount for paying by direct debit or paying the premium off in one lump sum.
5) Use Equine Compare to compare horse insurance each time your policy is due for renewal, its an easy way to find the best deal for you and your horse!
Compare Insurers
When you use Equine Compare to compare horse insurance, don't just look for the lowest premium cost, you need to take into consideration the value for money you are getting within that insurance policy. Take a look at the profiles and reviews of the horse insurers to see how people have rated them in the past, and take a good look at their website to get an overall feel for the type of horse insurer you will be dealing with. Good luck with buying your horse insurance - and before you buy it equine compare it!